The Johnson family is extending an open invitation to their second annual Thanksgiving Breakfast, an event aimed at bringing the community together over a shared meal. Hosted at Vine Grove City Hall at 300 W. Main St., the event is scheduled from 8 to 11 a.m. on Thanksgiving morning.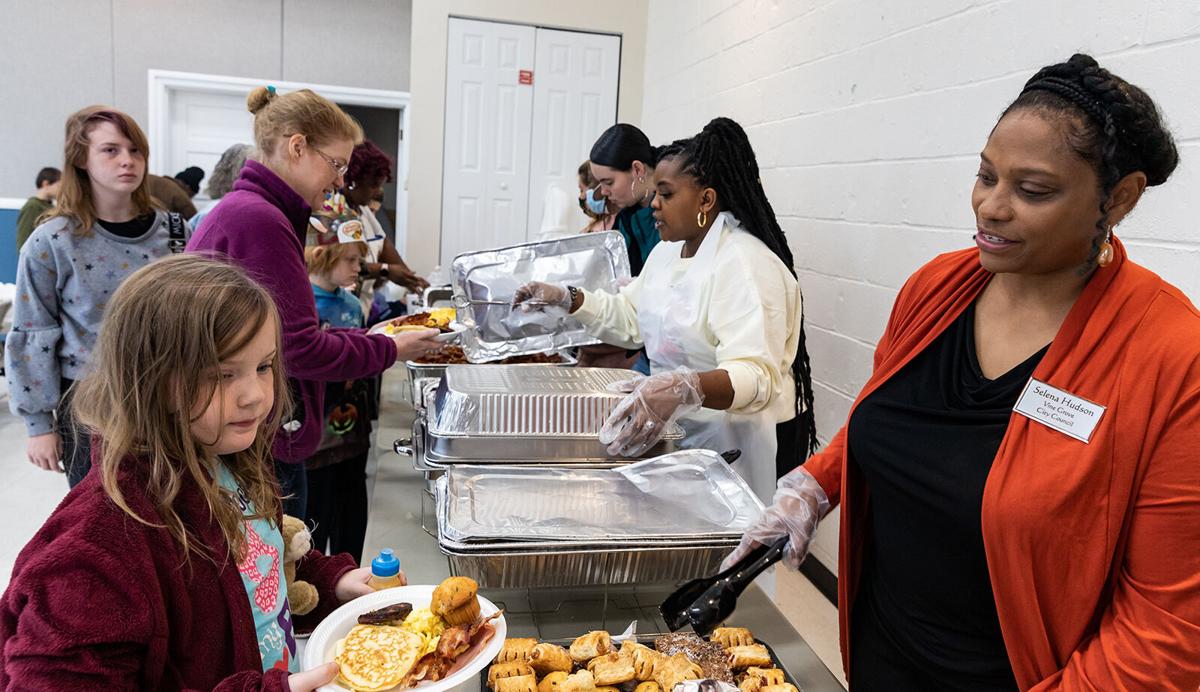 Free Meals, Raffle, and To-Go Options
The breakfast, organized by Jennifer Banks and her family, promises a delightful spread featuring bacon, eggs, grits, fruit, homemade cinnamon rolls, coffee, apple juice, and orange juice. Attendees not only get to enjoy a hearty meal but also have the chance to win Thanksgiving-themed baskets in a raffle organized by Pam, Jennifer's sister.
Banks emphasized that the meal is free, and no registration is required for attendees. However, she encourages volunteers to arrive at 7:30 a.m. to assist with setup and ensure a smooth flow for the event. The family, including Jennifer, her mother Martha Dinwiddie, and sisters Tammie Smith, Pamela Johnson, and Michelle Fletcher, work collaboratively to make breakfast a warm and welcoming experience for all.
Thanksgiving Blessings and Togetherness
The Johnson family's initiative is driven by a desire to bless the community without interfering with traditional Thanksgiving lunches or dinners. According to Banks, their family, friends, and various organizations come together to volunteer and ensure that the community is well-fed and cared for during the holiday season.
Highlighting the family's commitment to generosity, Banks mentioned that they are offering to-go meals for those who may not be able to attend in person. Volunteers stand ready to deliver meals to individuals who request this service. Anyone interested in having a meal delivered or volunteering for the Thanksgiving Breakfast can contact Jennifer Banks at 270-304-5101.
Banks underline the family's personal investment in the event, emphasizing that everything comes "out of our own pockets." Their motivation is clear – to spread joy and warmth on Thanksgiving morning and to extend a helping hand to those in the community. In Banks' words, "We're just trying to bless people for Thanksgiving morning."
However, the Johnson family's Thanksgiving Breakfast not only provides a delicious meal but also embodies the spirit of community, generosity, and togetherness during the holiday season.