In a disturbing incident, two New York City police officers were assaulted after requesting a group of men to cease smoking on a subway platform. The altercation unfolded at the Freeman Street station in the Bronx around 2:30 p.m. on Monday.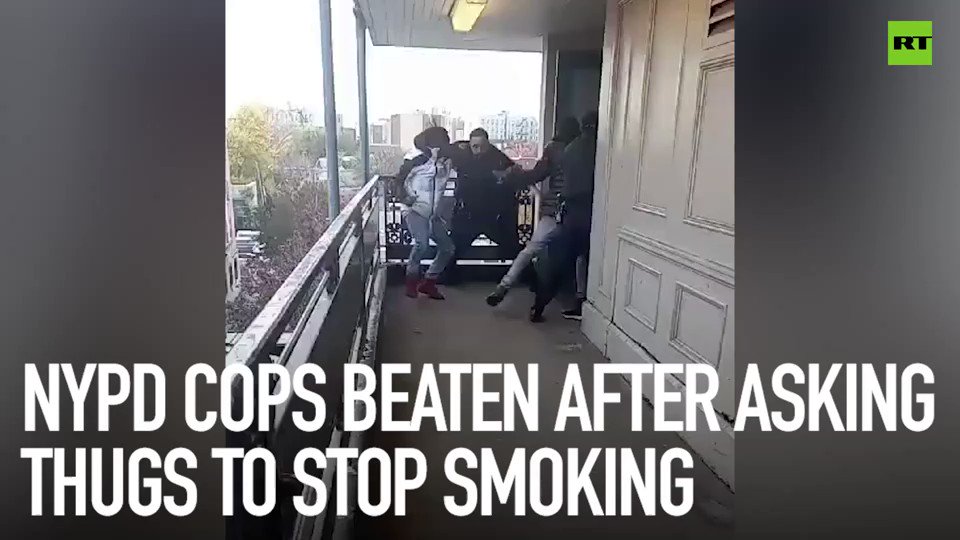 Refusal to Stop Smoking Leads to Violent Confrontation
The NYPD reported that upon entering the station, the officers observed the men smoking and approached them, requesting that they extinguish their cigarettes. However, the men reportedly refused to comply with the officers' instructions. Subsequently, when the police attempted to remove them from the station, a physical altercation ensued.
A video captured at the scene depicted the men throwing punches at one of the officers, who attempted to shield himself from the blows. The NYPD stated that, despite the resistance, the officers managed to arrest two of the men involved in the altercation.
Arrests Made, Third Suspect Sought
The arrested individuals were identified as Kaream McClary, 23, hailing from Moncks Corner, South Carolina, and Izayiah Jessamy, 20, from the Bronx. Both McClary and Jessamy now face charges of assault on a police officer, resisting arrest, violation of local law, and trespass. Authorities are actively seeking a third suspect in connection with the incident, and an image of the individual was released by the police on Tuesday.
Minor Injuries for Officers in Subway Platform Brawl
Despite the violent nature of the confrontation, the officers involved in the incident sustained only minor injuries. They received prompt medical attention at the scene and did not require further treatment.
This incident highlights the challenges faced by law enforcement officers in maintaining public order, even in routine situations such as enforcing no-smoking regulations. The escalation from a request to cease smoking to a physical altercation serves as a reminder of the unpredictable nature of policing and the potential dangers officers may encounter while performing their duties.
As the investigation unfolds, authorities are committed to bringing all those involved in the assault to justice. The incident also underscores the importance of respecting law enforcement instructions to maintain a safe and orderly environment for both officers and the public on New York City's subway platforms.