In an unexpected twist to the American political landscape, Robert F. Kennedy Jr., scion of the legendary Kennedy political dynasty, is poised to declare an independent run for the presidency. After a challenging six-month campaign for the Democratic nomination, Kennedy is set to make a highly anticipated announcement addressing the American people on Monday afternoon in Philadelphia.
A Surprise Announcement Looms
Kennedy's campaign released an emailed statement to the media, generating buzz and intrigue surrounding his impending announcement. The 69-year-old political figure, known for his advocacy on various issues, is gearing up for what his campaign has described as a "much-anticipated announcement" that is expected to reshape the contours of American politics.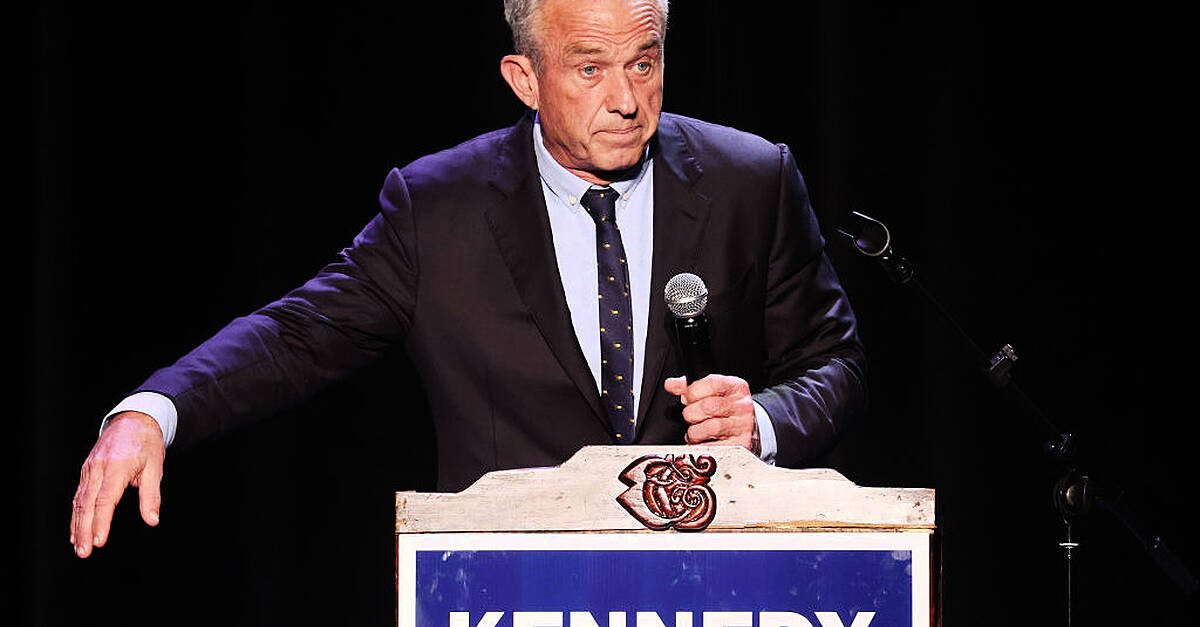 Kennedy's Controversial Journey in the Democratic Race
Kennedy initially entered the race for the Democratic presidential nomination back in April, challenging the candidacy of Joe Biden. However, his campaign has faced challenges in gaining widespread support within the Democratic party. Recent polling data indicates that Kennedy has been averaging around 15% in nationwide Democratic polls, making it difficult to gain momentum against Biden's established presence.
Kennedy's campaign has been marked by controversy, primarily due to his history of promoting conspiracy theories and vaccine skepticism. He has also faced criticism for making false statements, including claims linking wifi to a "leaky brain" and suggesting chemicals in water cause gender dysphoria. In July, Kennedy drew significant backlash when he made unsubstantiated claims about COVID-19 being targeted to spare certain ethnic groups, a statement widely criticized as antisemitic. Additionally, a report by the Congressional Integrity Project revealed Kennedy's associations with and promotion of racists, antisemites, and extremist conspiracy theorists.
Shaping a New Political Landscape
Kennedy's campaign statement suggests that his forthcoming announcement will lay out a vision for a significant realignment of American politics. The campaign envisions healing the nation's deepening partisan divide, signaling a departure from the traditional political landscape.
Interestingly, while Kennedy has been running as a Democrat, recent polls indicate that he enjoys more popularity among Republicans than among Democratic party supporters. His frequent appearances on right-wing platforms such as Fox News, as well as guest spots on podcasts hosted by figures like Steve Bannon and Alex Jones, have contributed to his visibility within conservative circles.
As the nation awaits Kennedy's pivotal announcement, the political landscape appears to be on the brink of transformation. The decision to run as an independent candidate suggests a departure from the traditional two-party system and opens up new avenues for political discourse. Kennedy's legacy and controversial track record will undoubtedly be central to the discussion as he embarks on this bold and uncharted journey in American politics.