National Security Concerns Over Texas Ranchers' Battle Against Chinese Billionaire's Wind Farm Deal
The ongoing battle between Texas ranchers and a Chinese billionaire over a controversial wind farm project and the national security concerns arising from the billionaire's ownership of vast.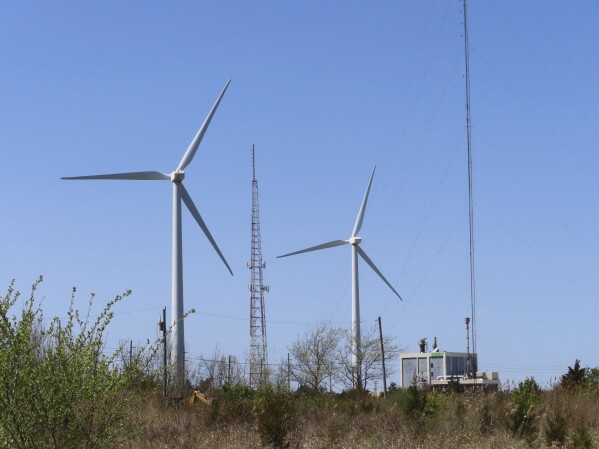 Chinese Billionaire's Farmland Acquisition Raises Alarms Over National Security Concerns and Conservation
Daily Mail – Texas ranchers find themselves in a tussle with a Chinese billionaire who had purchased over 130,000 acres of Texan farmland, sparking worries about national security concerns. Sun Guangxin, known for his close ties to the Chinese Communist Party, acquired this vast Texan land between 2016 and 2018, a significant foreign land investment in Texas. However, reports indicate that he has recently sold the most controversial part of his holdings—a 15,000-acre ranch, complete with plans for a wind farm—and is now contemplating selling the rest of his Texan properties.
The wind farm proposal, in particular, stirred concern among opponents. They feared it might grant the former Chinese military captain access to the state's electric grid, a potential threat to energy security, given Sun's known allegiance to the Chinese state. This issue is part of a broader concern about Chinese-owned companies accumulating more than $2 billion worth of U.S. farmland, a steep increase from $162 million a decade ago. It also raises questions about the extent of the Chinese Communist Party's influence in American society.
Sun Guangxin's influence is significant, as he controls nearly 7 percent of all land in Val Verde County, Texas. Despite his humble beginnings, his success is believed to be heavily reliant on his political connections within the Chinese government and military. The billionaire has also made headlines for his extravagant hobbies, including hunting exotic animals. Val Verde County, a region rich in ecological diversity, became a battleground over Sun's proposed wind farm. Conservationists and environmental groups opposed the project, citing its potential harm to migratory pathways of bats, birds, and butterflies. Unique natural wonders, such as Fern Cave at Monarch Ranch, faced possible destruction due to the wind turbines.
The Chinese Billionaire, the Wind Farm Deal, and Texas Ranchers' Battle for Environmental Preservation Sparks National Security Concerns
According to the article of Lucianne, national security concerns arose due to Sun's close ties to the Chinese Communist Party. His proximity to Laughlin Air Force Base raised worries about potential surveillance on the military facility. Sun's history as a former Chinese military captain added to these concerns.
While a privately-commissioned report raised alarms about Sun's affiliations, Texas Governor Greg Abbott signed the Lone Star Infrastructure Act in 2021 to restrict companies associated with "hostile nations," including China, from accessing state infrastructure. Nevertheless, GH America, Sun's U.S. company, sold the wind farm development rights to a U.S. firm, which then sold them to a Spanish energy company. These intricate transactions raise questions about potential loopholes in the Lone Star Infrastructure Act.
The uncertainty surrounding these deals and the wind farm project's future continues to cast a shadow over the Texas ranching community. Ranchers remain committed to opposing the wind farm, emphasizing the need to balance renewable energy solutions with environmental preservation. The fate of the Blue Hills wind farm in Val Verde County remains uncertain, raising concerns about the preservation of Texas's natural beauty and national security concerns.