In a significant electoral triumph, Attorney General Jeff Landry, a staunch Republican with the support of former President Donald Trump, has clinched the Louisiana governor's race, effectively ending the Democratic rule of the state's highest office. This victory marks the GOP's return to the governor's mansion after an eight-year hiatus, underlining the state's shifting political landscape.
Landry's Political Journey: From Attorney General to Governor-Elect
At the age of 52, Jeff Landry has made a name for himself in Louisiana politics. Elected as the state's attorney general in 2015, he has consistently championed conservative policies during his tenure. Recently, Landry has garnered national attention for his unwavering support of controversial state laws, including a ban on gender-affirming medical care for transgender youths, a near-total abortion ban with no exceptions for cases of rape and incest, and a law restricting access to "sexually explicit material" in libraries, sparking concerns of targeting LGBTQ+ books. He secured more than half of the votes, avoiding a runoff election as per the state's "jungle primary" system.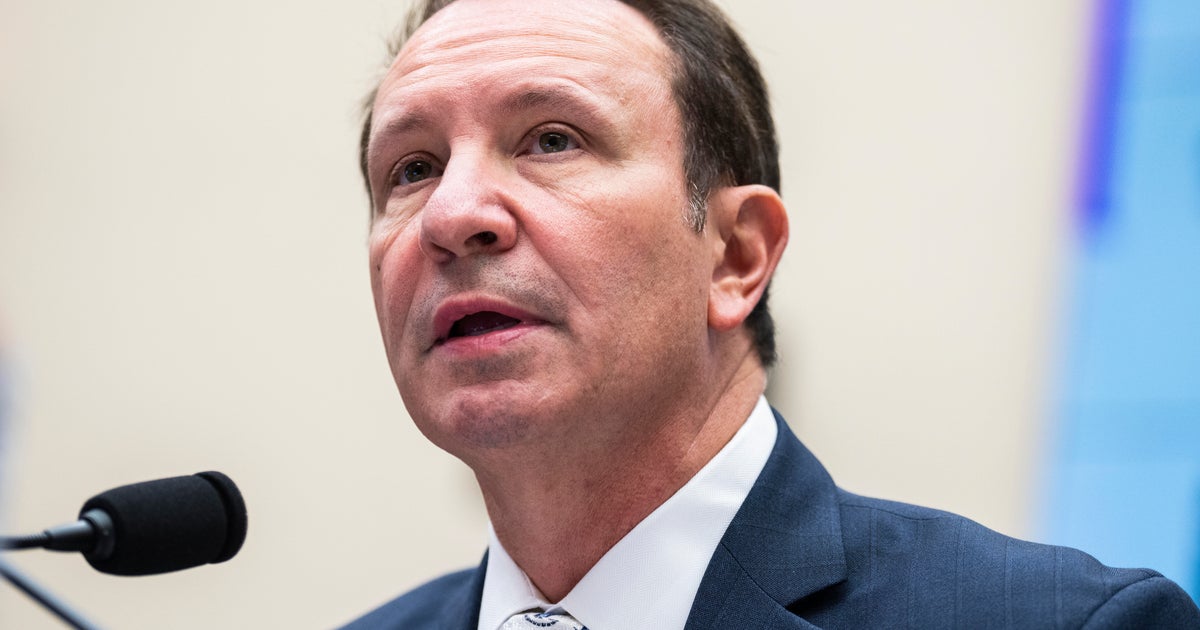 His Time as Attorney General
Landry's time as attorney general was marked by clashes with the outgoing governor, John Bel Edwards, over issues such as LGBTQ rights, state finances, and the death penalty. Additionally, Landry thrust Louisiana into national debates on topics like President Joe Biden's energy policies, which limit oil and gas production, and COVID-19 vaccine mandates. Before entering state politics, Landry spent two years on Capitol Hill representing Louisiana's 3rd U.S. Congressional District. His prior experiences include an 11-year service in the Louisiana Army National Guard, and roles as a local police officer, sheriff's deputy, and attorney.
Landry's Vision Includes Prioritizing Crime Reduction and Tough-on-Crime Policies
Throughout the gubernatorial campaign, Landry was the early frontrunner, securing endorsements from prominent Republicans, including former President Trump and U.S. Rep Steve Scalise, who was recently nominated for the position of House Speaker. He also received an early and contentious endorsement from the state GOP. With a significant fundraising advantage over his opponents, Landry maintained a formidable position throughout the race.
One of Landry's key commitments as governor is addressing urban crime. He has articulated a tough-on-crime stance, advocating for greater "transparency" in the justice system and continued support for capital punishment. Louisiana currently boasts the second-highest murder rate per capita in the nation.
Challenges Faced During the Campaign
However, Landry's campaign was not without challenges. He faced online and media-based political attacks from opponents, who accused him of being a bully and engaging in backroom deals to secure support. The candidate also drew scrutiny for participating in only one major televised debate.
The election featured several gubernatorial candidates, including GOP state Senator Sharon Hewitt, independent candidate Hunter Lundy, Republican state Treasurer John Schroder, former head of a powerful business group Stephen Waguespack, and former head of Louisiana's Transportation and Development Department and the sole major Democratic candidate, Shawn Wilson. Landry's victory represents a turning point in Louisiana's political landscape, signaling a renewed era of Republican leadership in the state.