A groundbreaking infrastructure project that involves the European Union, the United States, and several partners that aims to establish an extensive rail and shipping network connecting Europe to the India and Middle East.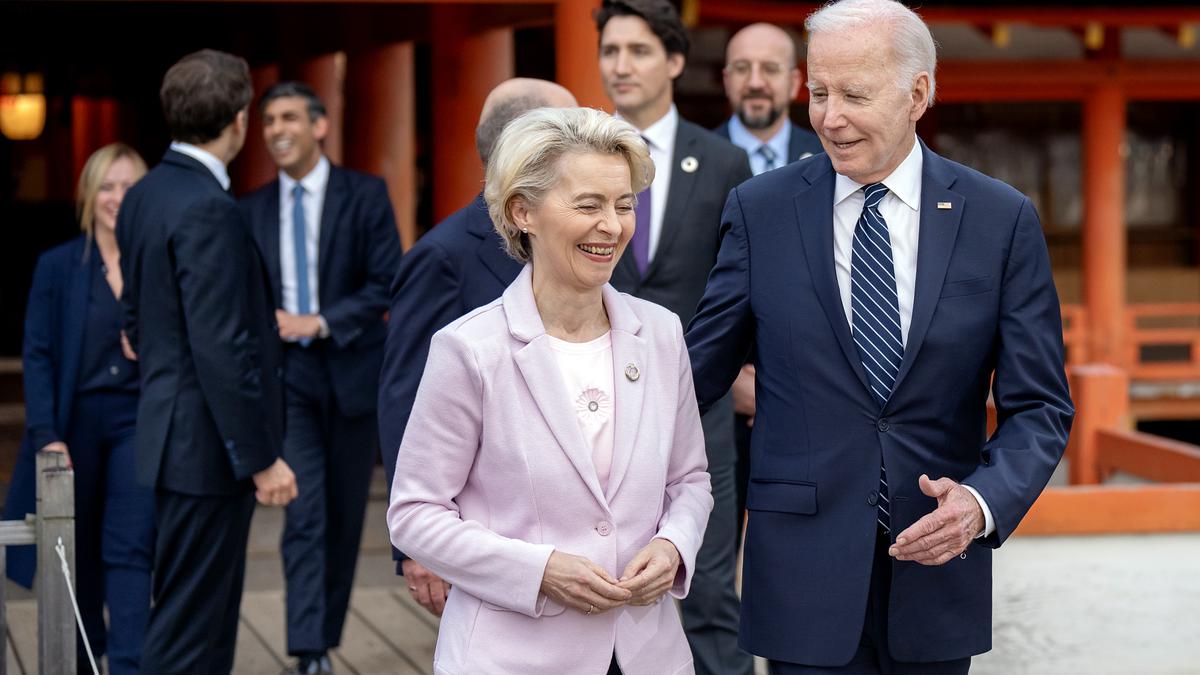 EU, US, and Allies Unveil Ambitious Infrastructure Project Connecting Europe to the India and Middle East
The Fresno Bee– The announcement during the G20 summit in New Delhi, President Joe Biden unveiled a colossal collaborative effort that brings together the European Union, the United States, and several other esteemed partners. This extraordinary endeavor is all about creating an extensive rail and shipping network that bridges Europe with the India and Middle East, a true marvel in the realm of global infrastructure development.
With enthusiasm, European Commission President Ursula von der Leyen hailed this project as "historic," emphasizing that the railway connection alone promises to supercharge trade between the European Union and India by an impressive 40%. But this endeavor doesn't stop at just transportation. It has grander aspirations, envisioning the expansion of electricity grids, the undertaking of energy projects, and the installation of new high-speed data cables. Notably, the project also includes pipelines originating in Israel, dedicated to transporting clean hydrogen all the way to Europe, aligning perfectly with our global quest for sustainable energy solutions.
The collaboration was officially sealed through a declaration of intent named the India-Middle East-Europe Economic Corridor. This monumental agreement secured the backing of the United States, the European Union, India, Saudi Arabia, and the United Arab Emirates. The shared vision for this corridor is comprehensive in scope, aiming to stimulate existing trade, fortify manufacturing capabilities, reinforce food security, and strengthen supply chains. The White House underlined their approach as one that aims to attract fresh investments, including those from the private sector, and promote the creation of high-quality job opportunities.
Countering China's Influence Amidst Geopolitical Shifts
According to the article of The Spokesman-Review , U.S. National Security Adviser Jake Sullivan underscored the profound objectives of this initiative, highlighting its intention to generate economic growth, encourage new investments, and facilitate advanced regional integration between India and Middle East. He passionately described the project as both audacious and transformative, underscoring its significance on the global stage.
Reports from Axios, a prominent news portal, have suggested that this initiative represents a key strategy for Washington to balance China's burgeoning influence in the Middle East and enhance connectivity between India and Middle East. China's Belt and Road Initiative, which champions infrastructure projects globally and has inked agreements with numerous Arab states, has raised concerns in Western quarters about Beijing's expanding diplomatic and strategic footprint worldwide.
These concerns have grown even more pronounced in recent years, exacerbated by the disruptions caused by the COVID-19 pandemic and the escalating geopolitical tensions between Beijing and Western nations.