Retired FBI Agents Perspective To Elusive Convicted Killer Danelo Cavalcante's Prison Break
A retired FBI agents perspective and insights into the escape of the convicted killer Danelo Cavalcante.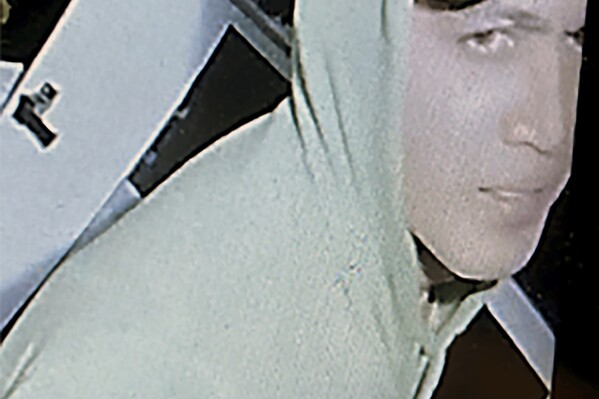 Retired FBI Agents Insight: Unraveling the Elusive Escape of Convicted Murderer Danelo Cavalcante
CBS News – In almost two weeks, convicted murderer Danelo Cavalcante continues to elude law enforcement. The question on everyone's mind is, how does he keep slipping away? Retired FBI agents JJ Klaver sheds light on this unsettling situation.
Klaver, a seasoned investigator, wasn't entirely surprised by Cavalcante's ability to evade capture. He had predicted that Cavalcante would secure a vehicle to aid his escape. This forecast proved accurate when Cavalcante stole a van and reached the Phoenixville area in Chester County. Klaver emphasized that this resourcefulness aligns with Cavalcante's dangerous profile, given his history of killing at least two people. Recent developments have redirected the hunt for Cavalcante after officials revealed that he had tried to contact former colleagues. Klaver underscores the importance of identifying and tracking down anyone Cavalcante might seek help from, underlining the value of understanding his connections and potential hideouts.
While in the area, Cavalcante is expected to gather supplies and possibly weapons. However, Klaver believes Cavalcante's ultimate goal is to distance himself from the current location, potentially by securing transportation. This could involve public transit or, more likely, stealing another vehicle, providing law enforcement with an opportunity to close in. Klaver urges the public to play a vital role in supporting law enforcement by taking precautions, such as locking homes and cars, to hinder Cavalcante's access to resources. He stresses the importance of constant surveillance through security cameras and prompt reporting of suspicious activity.
Escapee Danelo Cavalcante Sparks Intense Search Amid Possible Sighting and Retired FBI Agents Perspective
According to CBS Philadelphia, on the 12th day of the hunt for escaped convict Danelo Cavalcante, a potential sighting in Glenmoore has stirred concern. Authorities suspect that Cavalcante, a convicted murderer, might be armed, raising the urgency of their efforts.
Around 11 p.m. on Monday, police launched a robust search near 1993 Fairview Road. Residents in East Nantmeal received reverse 9-1-1 calls urging caution. Clothing, potentially belonging to Cavalcante, was found in the area, and there were reports of gunshots. One resident reported a stolen firearm after a confrontation involving gunfire on Monday. With their focus on Cavalcante, officers meticulously looked for footprints and set a secure perimeter, hoping to end the manhunt on Monday night. Investigators believe Cavalcante managed to slip past their search perimeter over the weekend, eventually stealing a van from a dairy farm, which he abandoned in East Nantmeal after it ran out of gas.
Local resident Jeff Wynn, who lives nearby and has been closely following developments on online police scanners, expressed his amazement at the ongoing manhunt. "It's thrilling," said Wynn. "It's amazing that he's still on the run after all this time."
Tagged:
Dante Cavalcante
Retired FBI Agents
Retired FBI Agents on Dante's Prison Break
Retired FBI Agents perspective
US Crime News
US Local Crime News
US Local News
US News