Brazen Assault on NYPD Officer Unfolds in Bronx Subway, 2 Suspects Arrested After Violent Confrontation
shiwangi
Posted on
In a daring and disturbing incident on Saturday night, two individuals, identified as Marquise Webb and Brian Innocent, allegedly assaulted an on-duty NYPD lieutenant on a Bronx subway car. The brazen attack, partially captured on camera, unfolded after officers had instructed the suspects to exit the subway car at the 238th Street station in the Bronx after 9 p.m. The suspects, both 24 years old, now face a slew of charges related to the violent confrontation.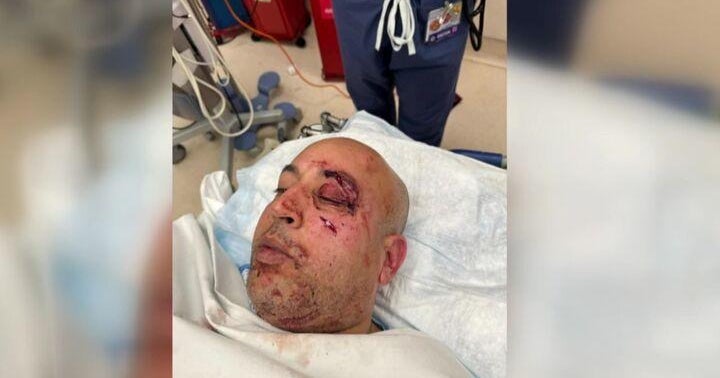 Assault Caught on Camera: Straphangers Turn Aggressive
Footage obtained by The Post reveals the shocking sequence of events as Webb and Innocent reportedly punched the uniformed officer in the face and body multiple times within the confines of the subway car. Despite the lieutenant's attempts to defend himself, the assailants persist in their attack. Additional footage shows two other men standing on the subway car, witnessing the assault. The intensity of the incident prompts the officer to pursue the suspects, with other officers joining in the chase, tasers drawn.
Police Respond to Subway Fight, Uncover Weapons Following Arrests
The initial call to the scene at Kingsbridge was in response to reports of a fight involving a knife between two groups at the 1 train station. However, one group had already left by the time police arrived. The assaulted NYPD officer suffered cuts and bruising to his eye and was transported to St. Barnabas Hospital in stable condition.
Webb and Innocent attempted to evade authorities by fleeing onto the train tracks, but they were later apprehended. Police recovered a knife, box cutter, and straight razor following the arrests. Both suspects, hailing from Yonkers and New Rochelle respectively, now face charges that include assault on a police officer, criminal possession of a weapon, resisting arrest, obstruction of governmental administration, criminal trespassing, and disorderly conduct, as announced by the NYPD.
This incident underscores the challenges faced by law enforcement in maintaining public safety and the alarming escalation of violence against officers. As the legal process unfolds, the consequences for Webb and Innocent will be determined, emphasizing the importance of addressing such aggressive behavior to ensure the safety of both the public and those tasked with protecting it.