In recent times, a surge in teenage gang violence has cast a dark shadow over communities, prompting growing concerns about the safety and well-being of young individuals. The latest incident, a fatal stabbing of a 13-year-old boy on an MTA bus in Staten Island, has sent shockwaves through the city and has drawn attention to a troubling trend.
A Promising Life Cut Short
The tragic incident occurred on a seemingly ordinary Friday, when 13-year-old Syles Ular, described by his loved ones as a "nice, kind, smart kid" with a passion for sports, lost his life in a brutal attack. His aunt, grief-stricken, shared fond memories of a boy who was working diligently to secure a bright future. Ular had the support of a dedicated organization focused on mentoring and keeping young individuals away from the dangers of the streets.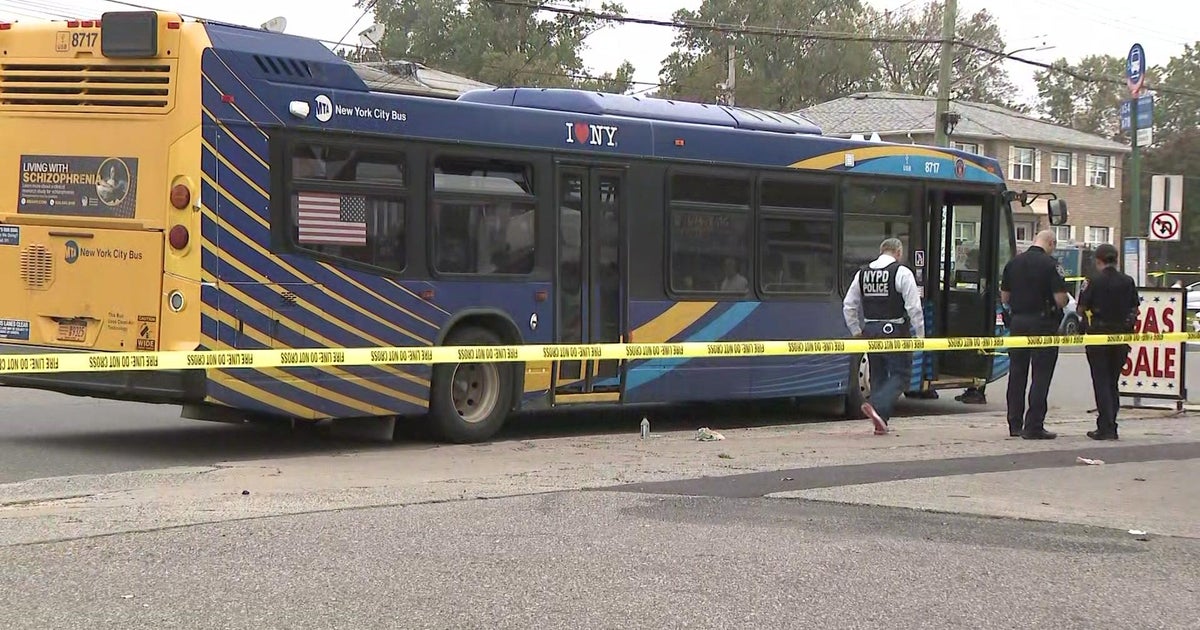 Mike Perry, a member of the True 2 Life mentorship program, spoke of the devastating loss and the relentless efforts made by his organization to guide and mentor at-risk youth. Perry himself is a survivor of street violence, making this work his life's mission. He emphasized that their commitment to mentoring young people was unwavering, and they didn't wait for tragedies to strike.
Escalating Gang-Related Incidents
While the details of the incident are still under investigation, NYPD Chief of Patrol John Cho expressed concerns that the motive behind Ular's stabbing might be gang-related, echoing a troubling trend. The word "again" has begun to resonate as Ular's death is not an isolated incident.
On the same day as the Staten Island tragedy, another disturbing event unfolded in Brooklyn. A 17-year-old girl became the victim of a gang-related shooting near a public school, suffering a gunshot wound to her ankle. The incident served as a stark reminder that the issue of teenage gang violence has spilled over into the city's streets.
New York City Schools Chancellor David Banks clarified that incidents like these had primarily occurred outside school premises, with schools themselves remaining relatively safe. However, he stressed the importance of maintaining open communication with the NYPD to ensure the safety of students.
Community Determined to Combat Street Violence
As the city grapples with the rising tide of teenage gang violence, efforts to combat this issue are being taken one step at a time. Mike Perry, despite the loss of Ular and the challenges ahead, remains resolute in his mission. He understands that saving even one child from the clutches of street violence is a cause worth pursuing tirelessly. "I just know that we are not deterred. We have to continue the fight. We have to save the next 13-year-old," Perry affirmed. It is a sentiment shared by many in the community who are determined to protect their youth from the dangers that lurk in the streets.
In a significant development, the 14-year-old suspect in the Staten Island stabbing now faces several charges, including murder and manslaughter. While justice will be served in this case, the broader issue of teenage gang violence remains a pressing concern that demands the attention and collective efforts of the entire community.
In conclusion, the tragic loss of 13-year-old Syles Ular has shed light on the escalating problem of teenage gang violence in New York City. The community, alongside dedicated organizations and law enforcement, is resolved to address this issue head-on, determined to safeguard the future of its youth and prevent further tragedies.