Star of 90 Day Fiancé Geoffrey Paschel's failed appeal in his criminal domestic assault and kidnapping case, leading to his continued incarceration.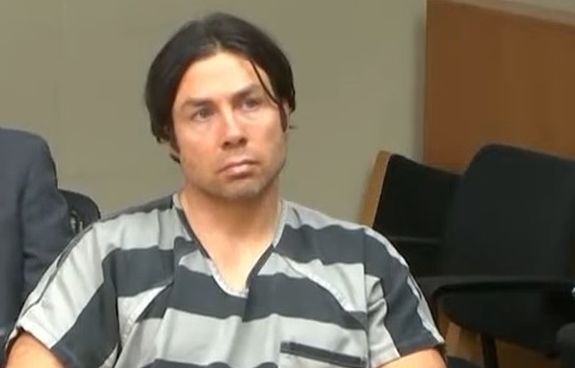 90 Day Fiancé Geoffrey Paschel's Appeal Denied, Faces Extended Prison Term in Domestic Assault Case
IN TOUCH – Geoffrey Paschel, known for his appearance from the reality TV show "90 Day Fiancé," has received news that his hopes for early release from prison have been dashed. A judge has unequivocally denied his appeal in a heart-wrenching criminal case involving domestic assault and kidnapping.
The judgment, filed on Thursday, September 14, has left the star of 90 Day Fiancé Geoffrey Paschel and his supporters deeply disheartened. It declares that the court found no mistakes in the judgments of the trial court. As a result, the court has upheld those judgments and is sending the case back to the Criminal Court for Knox County to carry out the sentences and collect the accrued costs.
90 Day Fiancé Geoffrey Paschel's legal woes began when he was found guilty of aggravated kidnapping, domestic assault, and interference with emergency calls. These convictions led to an 18-year prison sentence, a verdict handed down on February 3, 2022. The allegations stem from a turbulent chapter involving his former fiancée, Kristen Wilson, who bravely reported a disturbing incident that occurred at Paschel's Rocky Hill, Tennessee, residence.
90 Day Fiancé Geoffrey Paschel Rocky Journey from Reality TV Fame to Domestic Assault Allegations
According to the article of Yahoo Entertainment, the severity of the assault was evident from the injuries sustained by Wilson, including a large, raised bruise on her forehead. Paschel later claimed that she had inflicted this injury on herself. Additionally, she had bruises and abrasions on her back, arms, and the inside of her lip as a result of the altercation.
Geoffrey Paschel rose to fame as a reality TV personality when he appeared on season 4 of "90 Day Fiancé: Before the 90 Days" in February 2020, alongside his then-fiancée, Varya Malina. Despite Paschel's criminal charges and subsequent imprisonment, the couple seems to be maintaining their relationship.
Varya Malina took to Instagram in January to express her frustrations with the situation, claiming that she had been "suspended permanently" from visiting Paschel in prison due to objections related to the use of x-ray body scanners, which she cited as a health concern. She had offered alternatives such as a strip search but was met with resistance.
Tagged:
90 Day Fiancé Geoffrey Paschel
90 Day Fiancé Geoffrey Paschel Star
Crime News
united states
US Crime News
US Local Crime News
US News